Greg Martin
Realtor/Broker/Owner | greg@martingroupproperties.com
O: 704-904-3131
Licensed in NC & SC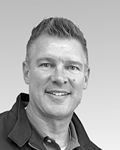 Greg was born and raised in Elizabethtown, PA. After graduating from Penn State University, with a Bachelor of Science Degree in real estate, Greg relocated to Charlotte to pursue a career as a regional sales representative for a national printing company. During his 6 year tenure as a sales professional, he began investing in Real Estate properties throughout the Charlotte metro area. His experiences with real estate investing naturally led him to his new career as a real estate broker.
Greg received his Real Estate license in 1999. After over 9 years of working as a broker for RE/MAX Executive Realty, Greg decided to launch his own company, MartinGroup Properties. Greg's business is built on integrity and he will always go above and beyond for his clients!
Greg currently resides in the historic Dilworth area of Charlotte. He enjoys spending time with his amazing wife, two sons, daughter and their two crazy dogs that think they're humans. Greg also enjoys working out, hiking, skiing, going to Carolina Panthers football games and attending Forest Hill Church.
Fun Fact about Greg: He was on a reality tv show called, "For Love or Money 2", which aired on NBC in 2003.
Awards & Designations
While at RE/MAX, Greg was consistently in the Top 100 RE/MAX Agents in ALL of North and South Carolina. Greg's total sales over his Real Estate career exceed well over $100,000,000.00.
2000 - 2005 RE/MAX 100% Club
2005 RE/MAX Hall Of Fame
2006 RE/MAX Platinum Club
2007 RE/MAX Platinum Club
2008 The BEST Residential Real Estate Agents in The Charlotte Area
2008 Opened MartinGroup Properties
1999 - 2013 Over $100,000,000.00 in sales
2013 Over $16,000,000.00 in sales.
2013 "Top Real Estate Agents in Charlotte Five Star Real Estate Agents" - Charlotte Magazine